As I look out the window, there is fresh snow from last night on the ground, and yet next Sunday they say it will be at least 50 degrees--another good reason to anxiously await Sunday! What a long, cold, snow-filled winter it has been. But Spring is coming as surely as Sunday's coming. And "ain't-a-that Good News?" as the Spiritual goes.
In a recent sermon I told about Tony Campolo and his story of how he was involved in a Good Friday vigil where several preachers took turns preaching about the crucifixion of Jesus Christ. He says that he preached an amazing sermon and had the people in the palm of his hand. It was as if a gauntlet had been thrown down, a challenge to the next preacher of the day.
The next preacher happened to be his pastor, an older man who began his sermon with a 2 word phrase, "Sunday's Comin'". He preached for one and a half hours on those 2 words and his proclamation of the Gospel was one Tony would never forget. No matter how bad things get in the world, no matter how many Good Fridays we have to go through, no matter how many crosses we have to bear, "Sunday's comin'"--the resurrection of our Lord Jesus Christ and the hope of the world that declares--"He is Risen! Praise be to God."
May this Easter season be for you a joyous affirmation of God's love, an occasion for new life and the promise of eternal life!
Only by grace,

Pastor Katrina
New Member Class & Baptism dates
A New Members' class will be held after worship on May 4th with the reception of new members at the 10:00 am service on May 18th. If anyone is interested in joining the church please speak to Pastor Katrina or to a deacon. Baptisms will be held on May 11th.
News From the
Confirmation Class
This past month we had guest teachers to tell us about Missions, Stewardship and our Oldtown History. We have a retreat march 28-29 and we are looking forward to leading worship on April 27th, Youth Sunday!
Adult Education Series
On April 2 we'll be singing and talking about the Spiritual, "Let Us Break Bread Together" and on April 9 we conclude the series with the Spiritual, "Were You There?"
HOLY WEEK, 2003
Palm Sunday will feature the First Communion Class as we break the bread together and tell about Jesus. The Attleboro Area Council of Churches will once again sponsor noontime Holy Week services, and a Good Friday vigil from noon to 3 pm to which worshippers are invited to come and go freely. On Maundy Thursday, we will have a service of Tenebrae at 7 pm at Oldtown. This moving service of drama and the extinguishing of the lights is a wonderful way to begin the journey to Golgotha. There will be an Easter Egg hunt for the children on Holy Saturday and we will also rehearse our Easter music at that time. Easter Sunday begins with a Sunrise Service (6 am) at Capron Park if you wish. The Oldtown service will begin at 10 am. A special musical presentation will include Orff instruments and Handchimes as well as our famous brass choir fanfare.
Vacation Bible School is coming!
Aug. 8&9 with Celebration Sunday on the 10th!"Zoom Zone- Discover Jesus is Forever"
Stewardship Corner
"Oldtown Expressions" Saturday, May 10th from 3:30-7:30 pm, Maxcy Hall will be transformed into an art gallery with music and refreshments and wonderful works of art to bid on in the Not-so-silent-auction format. We've already had some terrific donations of artwork and craft specialties- woodworking, an afghan, photography and paintings. Do you have something artistic to give to help support the church? Please speak to Jo-Ellen Fisher or other members of the Stewardship Committee if you have any questions.

From our Conference:
The Summer Camp and Conference brochures are in! There are camps for all ages! They are held at Oceanwood, ME, Craigville, MA, Grotonwood, MA and Geneva Point Center in NH. There is even a Youth camp at Star island off the coast of NH. Camps are usually a week long and cost $325. There are camps for students from grade 4 on up. See the bulletin board in Maxcy hall for more information.
See information in this newsletter on "THE COMMA" Faith Festival coming on May 3rd in Hanover :The Biggest Church Picnic ever!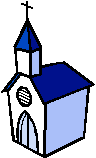 From the Attleboro Area
Council of Churches:
Have you heard about the "Doves of peace" movement? We are making copies of doves on laminated posterboard and writing prayers for peace on them. Then during Holy Week we will attach them to popsicle sticks and put them in the lawn around the church. Holy Week Services will be held at Central Congregational Church in Attleboro Falls, Monday April 14 to Friday, April 18. Luncheon will be served following the services.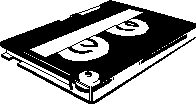 Services on Tape & CD
We record our Sunday Services, so those who could not attend can share in our worship. Call the church office at 695-1713 if you'd like to borrow a tape or CD.
April Birthdays
April 4

Ellen Elisabeth Kingman

April 5

Anthony Meadows

April 9

Ann Kingman

April 10

Eric Kingman

April 11

Henry Chretien

April 15

Scott Brown

April 21

Katie King,

Katrina Clinton

April 22

Matthew &

Nicholas Edwards

April 23

Skip Harrop,

Kayla Girling

April 29

Kirsten Estey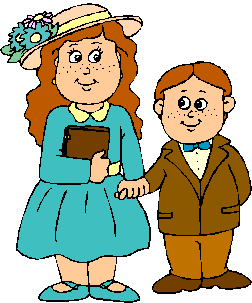 Christian Education Corner
It has been wonderful worshiping in our new chapel. We have been learning more about the seasons of the church year and traveling on our journey through Lent. During Lent we have been working hard on our mission project to raise money for the Heifer Project. Thank you for all your support bringing in bottles and donating money to this great cause. On Palm Sunday, we will be having a bake sale after church. The proceeds will be added to our Heifer Project collection.
We've got some important dates coming up so please mark your calendars:
April 12th - Communion Class will be baking bread at the Achin's
April 13th - Communion will be celebrated with the Communion class- Bake Sale after church to support Heifer Project
April 19th - Easter Egg Hunt
April 20th - HAPPY EASTER - no Sunday school classes
April 27th - Youth Sunday.
I am also encouraging people to attend the "The Comma: God is Still Speaking Event" on May 3rd in Hanover, MA. There is something for all ages. There are workshops for adults, youth programs for youth in grades 6-12 and a children's program called "Seeing, Hearing, Feeling", for age 3 through grade 5. There are a lot of fun things planned, and it will be a wonderful way to meet and share fellowship with our brothers and sister from all around Massachusetts. If you are interested, please talk to Kelly Thibeault or Pastor Katrina for more information and a registration form.
Happy Spring, and blessings to you all!

Kelly
Welcome to the Mission Corner:
Dedicated to Serving Christ
Thanks to everyone who contributed to the donation box for "Operation Honor". The various contributions are scheduled to be sorted by the Boy Scouts and shipped to New York. From there the boxes will be forwarded to frontline troops in the Mideast.
The Sunday School children contributed beautiful drawings and handmade angels to bring some cheer and a message of concern from home. Thanks to Melissa Santsaver for the printed cards and readymade angel wings!
Sunday, March 30th will be the special Missions collection for One Great Hour of Sharing, which supports the mission efforts of the United Church of Christ throughout the world. Please consider how our donations benefit people in faraway places who so desperately need our prayers and help.
Ongoing Missions project: remember that we are always collecting can labels to aid the children of St. Jude's Ranch for Children in Nevada. The collection box is located in Maxcy Hall and a list of the necessary labels is available to take home for reference. The ranch is home to abused and neglected children and the labels are exchanged for equipment needed to take care of them. This is a simple (and painless) way to make a difference in the lives of these children. The next meeting of the Missions Committee will be Sunday, April 13th, after worship.
Happy Easter to all from the Missions Committee!!!
Christine Pandozzi, Secretary
Speaking of Missions:
Blanket Sunday will once again be held on Mother's Day, May 11th. The blankets we buy go to help victims of floods and other disasters as well as refugees all around the world.
On our prayer list:
Andrew, Mike Vigorito, Keith Cronin, Austin Ryder, Tom LeHane, Sue Impellizeri, Bridget, Jane Doe, Jackson, Virginia Smith, Arthur, Raymond Rourke, Kendra Achin, Miranda Berkley, David Bennett, Jean Cleveland, Herb Tinkham, Brandon, Lois, Dwight, Barbara and Philly, Virginia Hall, Elizabeth, Irene Muir, Nora Roesser, Michelle Hirsch, Jeff Charron, Marion Andreason, Adelle, Jimmy & Michael, Dr. James Dooley, Jack Thimo, Blanche Rawson, John Midura, Alan England, Lise Beaudoin, Janis Narjolis, Cathy Hager, Bill Hewson, Lori Vallevona, George Robinson, Vita Corbett, Geordie Robinson and all our military personnel. The family of William Wright.And our shut-ins: Marion Horman, Dottie Greene, Irene Hobbs, Norm Johnstone
DEACON'S CORNER
Even though snow flakes are falling as I am writing, signs of spring are appearing. The snowcover of the winter is disappearing and bare ground has appeared!! Did you notice that even with a foot a snow and frigid temperatures that the birds have been chirping and about their business of spring. God is in His house and spring has come once more.
Our Ash Wednesday evening service was reflective and so beautiful. Communion was offered and ashes were distributed. Pastor offered a lovely song with guitar accompaniment. She shared the hauntingly beautiful sound of the "singing bowl". We sang five spirituals, which are the subject of her adult Lenten classes. What a befitting way to begin our Lenten time of looking inward. A time to step back and seek a way for our spirit to be renewed. Pastor has chosen the spirituals as her Lenten theme. How appropriate...songs sung by men and women carrying a heavy load in life...who turned to God for the strength to sustain them. I encourage you to set aside Wednesday evenings during Lent and an hour for Sunday morning worship. It is a wonderful "escape" from the pressures of the week--an "escape" to a place of stability, a warm welcome and a sign post to a path where there is help for whatever burden is on your shoulders. Pastor's sermons always have something to take along home. So often, it is just the "answer to a prayer" that we need to hear.
March 30th will mark a special day of Baptism for at least one little one and his family. May 11th, Mother's Day, has also been set aside as a Baptism Sunday. Please contact Pastor if you would like to have your child Baptized. Communion will be celebrated on April l3, Palm Sunday. The children's communion class will be participating and we will be serving bread baked by the children the day before under the watchful eye of Denise Achin. Thank you, Denise. Easter Sunday, April 20th, will surely be bursting forth with a joyous sound and spirit here at Oldtown.
I am sure Kelly is relieved to have her two days of testing behind her. We all continue to offer you our complete encouragement and support, Kelly.
Have you been thinking you would like to become a member of Oldtown church? If so, please speak to Pastor or one of the Deacons. There is a "new member" inquirer's meeting after worship on May 4th. New members will be welcomed on May l8, which is Children's Sunday. June is fast approaching when our confirmands will be confirmed and become full-fledged members of Oldtown church. Three fine young people who are certainly a credit to their parents and to their church. We have enjoyed your participation in Sunday worship and look ahead to your conducting Sunday worship on April 27th.
Heads Up! Daylight saving begins April 6...be sure to "Spring ahead" an hour. Also, Sunday school is ending in May this year. Starting JUNE 1st, summer hours will go into effect and Sunday morning worship will begin at 9:30, rather than l0:00.
Please be sure to fill out a prayer card for each person you
wish to add to the prayer list. The blue cards (and pencils)
can be found in the pews and are available at the back of the sanctuary or from one of the Deacons. Thank you. The prayer list is printed in the bulletin each week. Would you take it along home with you and remember their names in your prayers each day. When someone can sense the warmth of support and prayers around them during a difficult time, it is more comfort than we can know. Take care and God Bless.
Respectfully submitted,
Betty Grant, Chairman
"A Letter Home from Seminary"
Well, I did it! I survived my first preaching Sunday in Oldtown. What a great experience. I'd like to thank you all for your encouragement and support. I must admit, I was very nervous, but now that I've done it, "that fire in my bones" is burning a little stronger. I find that the further I travel on my journey, the more my passion builds for my work in the ministry. Every step I take fills me with more excitement to take the next.
My classes are going well. In the past few weeks I've been...putting together a prophetic chart and an Old Testament timeline....learning about "time" in the Christian year and how at one moment, like during communion, we can experience the past, present and future all at once...meeting with cancer patients and Hospice workers to learn more about working with people with illness and how I can be fully present for them...and attending the Center for Career Development to find out more about my personal strengths and weaknesses and how I can use them to better define my pastoral vocation.
I'm looking forward to the idea of Spring, and because it will be the first spring in our new house, I'm anxious to see what treasures await underground in our gardens.
Blessings to you all!

Kelly
SCHOOL TOURS
School tours will be starting on April 8th and will run until June 10th. This year will be a bit different with tours being given twice on Tuesdays instead of once on Tuesday and then on Thursday. Each session lasts approximately 45 minutes depending if the buses are on time! The first class will arrive at10:20 and leave at 11:05; the second class will arrive at 11:10 and leave at 11:55. That means that Pastor Katrina and I will have quite a day full. If you have some free time and would like to help out, let us know. Also if you are interested in learning more of our history, please feel free to come down and sit in.
Carolyn
Did You Know?
I've written about Rev. and Mrs. Rogers in other issues. She 's the one who gave us the recipe for the wonderful Irish Bread we now serve at the Corned Beef and Cabbage Supper.
Did you know that the First Congregational Church went to prison?? Now don't get all upset, we didn't break the law or anything like that. We only went for a visit…maybe more than one.
In the years 1961-63 our minister was Rev. Robert Burt. He was also the Protestant chaplain at the Walpole Prison, now known as Cedar Junction. In those days we had an active Adult Fellowship and he invited us to go to prison!! They had a volunteer program and as a gesture of appreciation, the inmates put on a talent show and invited those people to attend. So off we went to the prison, all quite nervous about the whole experience. We had to sign in and I believe the ladies had to check in their purses. Then we entered a small hallway where the steel doors shut behind us and in front of us with a clang! If you looked above, there was a guard looking down at us. We were checked with a detector to make sure we weren't smuggling in any weapons, etc. The doors in front of us then opened and we were inside!! If my memory serves me we had to cross an outdoor courtyard and then enter the prison itself.
The inmates put on quite a show and actually sat in the audience near us. Of course these folks were all what they termed "trusties", even though some of them were serving time for horrible crimes. We got to talk with them and many of them were very pleasant and had spent their time in prison improving themselves and furthering their education. It was hard to remember where we were and what they were in there for!
After a delightful evening, we were treated to a spread of goodies that would make your mouth water. There was everything from all kinds of sandwiches to the fanciest of desserts and you could have all you wanted. Too soon it was time to backtrack through the clanging doors and return to the outside life.
Rev. Burt's wife Ellen was our choir director and had a wonderful voice. In those day we often sat downstairs in the sanctuary in the short pews that run sideways, near where the tape deck is now. They had one daughter, Kathy, who married "Butch" Simpson and still lives in South Attleboro. As a young girl she had polio. As time went on and she became an adult, she developed what is known as "post-polio syndrome" and has become an outspoken advocate for those with handicaps. She has done much to make it easier for them to gain access to public buildings, trains, and buses.
Carolyn
"FAIR TIME" !!!
Well yes…the weather finally looks like it truly will be fair time once again! But that 's not what this little item means. Just a friendly reminder that before we know it "FAIR TIME" will be here in October. We are in need of all kinds of crafty items to be sold, especially Christmas tree ornaments and other decorations. So as you enjoy this fair time of the year, please also remember that other "Fair Time".
P.S. The middle closet has been cleaned out and there is still plenty of yarn…hint, hint!!!
Carolyn

Address Change?
Please keep the church office notified of any changes in address or phone numbers and also e-mail addresses.
The Jelly Bean Prayer
RED is for the blood He gave.
GREEN is for the grass He made.
YELLOW is for the sun so bright.
ORANGE is for the edge of the night.
BLUE is for the sins we made.
WHITE is for the grace He gave.
PURPLE is for His hour of sorrow.
PINK is for our new tomorrow.
A bag full of jelly beans colorful and sweet,
Is a prayer, is a promise, is a special treat.
Upcoming Church Events at Oldtown!
| | |
| --- | --- |
| April 3 | Board of Deacons, 7 pm |
| April 6 | 10 am Worship; Daylight Saving Time Begins |
| April 7 | Christian Education committee, 7 pm |
| April 8 | School Tours begin; church Committee at 7 pm |
| April 9 | Lenten Adult Education series (final meeting) |
| April 12 | Breadbaking for First Communion Class |
| April 13 | Palm Sunday; Fist communion; Bake sale by Church School |
| April 14-18 | Council of Churches Noontime services |
| April 17 | Maundy Thursday; Service of Tenebrae, 7 pm |
| April 18 | Good Friday Services; Seven Last Words |
| April 19 | Easter Egg Hunt and party at 2 pm |
| April 20 | Easter! 10 am worship |
| April 21-25 | Pastor Katrina in FL visiting family |
| April 27 | Youth Sunday- 10 am worship |
Time to order Easter Plants!
Please give this form, with check or money attached to or Perilene Twyman, Dale or Karen Scott or Carolyn Chretien, by April 13th.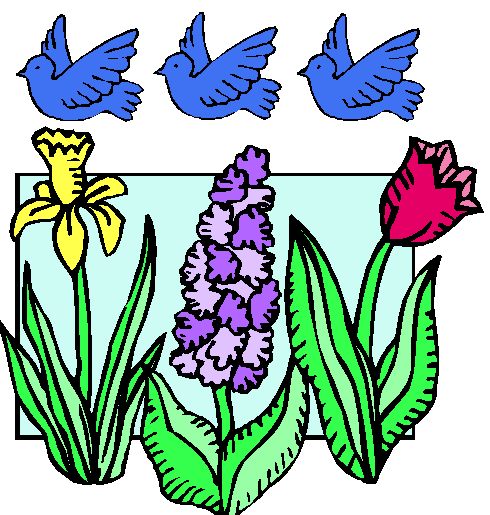 (Please Circle One)
In Loving memory of___________________
In Celebration of ______________________
To the Glory of God
Given by:____________________________
Number of Lilies ($8)______
Number of Tulips ($6)______
Number of Daffodils ($6)______
Number of Hyacinths ($6)______
Amount enclosed:$ ______